First Sunday of Lent
February 21, 2021
LIVE THE LITURGY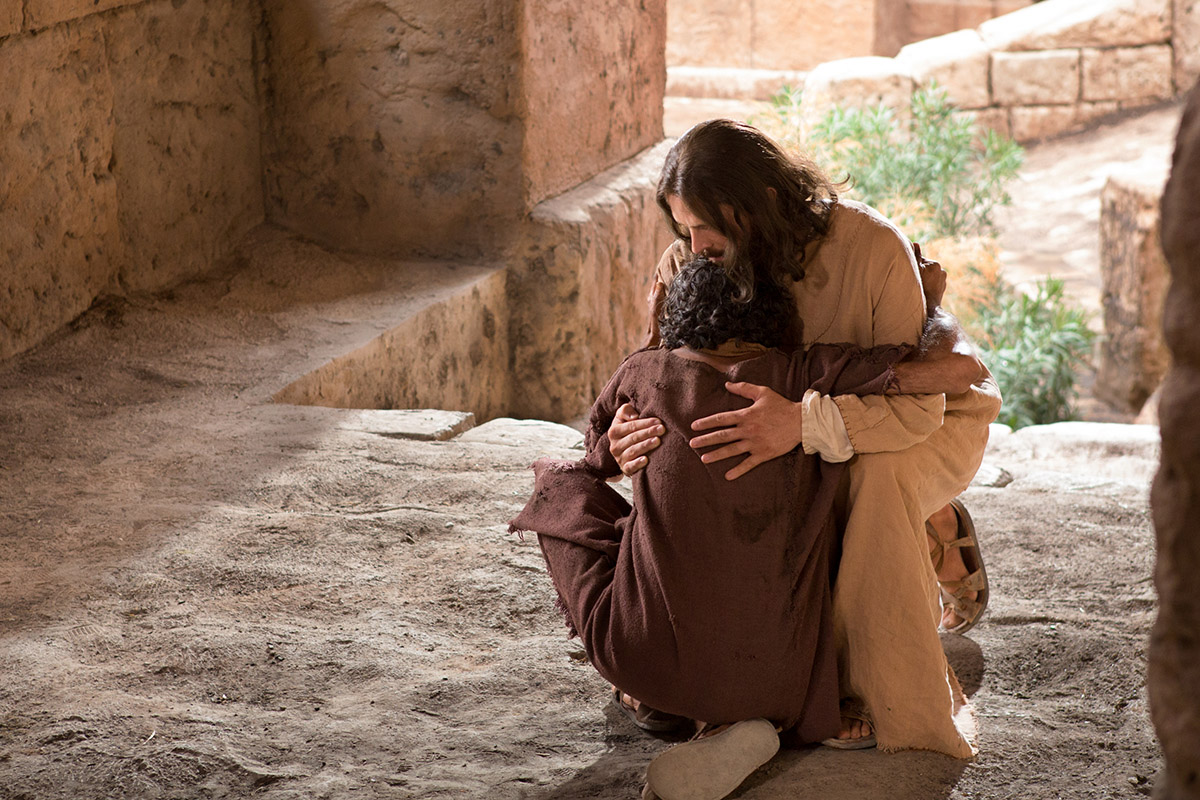 St. Oscar Romero said, "Aspire not to have more, but to be more." These powerful words provide the perfect frame-work for a conversion oriented Lenten experience. God is giving us this Lenten sign to stop being concerned about what you have and focus on who you are. This requires that we create a desert space and listen more attentively for God to reveal His presence. It is all so wonderfully simple on the one hand and so incredibly challenging on the other, The message is simple, love God, neighbor and self. Those simple words make great sense, but we struggle translating them into reality. Our attachments, compulsions, obsessions, addictions, routines, and busyness all anchor us to the "idol of the self," keeping us mired in our compulsive need for self-aggrandizement. It's not about us!

God vowed, long ago, to nurture, sustain and protect the relationship He has with His people. He called us to be, nurtures us in being, and sustains us in being. Without the Loving Divine Presence, all life would cease. Once we slow down a bit and clear away some of the clutter, we can see how the journey of our life is unfolding. We can see what brings us in and out of tune with God's love and how we can better imitate God's loving fidelity in our relationship with Him. In short, we will see our myopic short-sightedness and figure out how we can better share the Divine Fire within with others. Lent isn't just about giving stuff up for forty days and indulging again at Easter. We need to push things much farther and wrestle with the question of how we can be more. "Being more" means becoming more fully alive and in touch with the holiness of life and the divinity that lives in and empowers all beings and things. It is realizing that the "quality" of our presence is crucial to being an effective witness and herald of God's unconditional love.

The illusion we have bought into causes us to believe that the wrong things and systems matter. We tirelessly fight to keep things the way they are, to return to the former ways of doing things, or restore some nostalgic fantasy memory of life in the good old day. Lent isn't about maintaining what we have or returning to something that is gone. It's about becoming something new. It's about being more focused, centered, convicted, and grounded so that we can be a person who truly loves and treasures being made in the image of God. The secret to Gospel living is not found in accumulation anything for ourselves, even merit points for heaven. Gospel living means learning how to live with less so that others can live with more. The thought of permanently giving something up makes us feel uncomfortable. Truth often does
Liturgical Publications, Inc
PRO-LIFE CORNER
George Washington stated: "Your love of liberty-your respect for the laws-your habits of industry-and your practice of the moral and religious obligations, are the strongest claims to national and individual happiness." We have lost these virtues completely. We must regain our religious and moral freedoms.

LENTEN RECONCILIATION
Lenten Reconciliation Opportunities: At Sacred Heart every Saturday at 12:30 p.m., Friday, March 5 at 10:30 a.m.; Sunday, March 21 from 2:00 p.m. to 5:00 p.m.; and March 15-19, and March 22 and 23 at 6:30 p.m.

At Saint Mary's Immaculate Conception every Saturday at 3:00 p.m. and on Tuesday of Holy Week-March 30 at 5:30 p.m.
STATIONS OF THE CROSS
Stations of the Cross at Sacred Heart at 5:30 p.m. and at Saint Mary's Immaculate Conception every Friday at 7:00 p.m. followed by Mass.
SACRED HEART FOOD PANTRY
The Food Pantry is open on Wednesdays in the Sacred Heart Formation Center from 10:00 a.m. until 1:45 p.m. As always, we welcome parishioners from both Sacred Heart and Saint Mary.
IN MEMORIAM
We thank Fran Balestino for her donation to the Angel Fund in memory of Balestino and Robinette Families
Stewardship Reflections
Jesus went into the desert to put his life in perspective. This lent, take a fresh look at a difficult relationship in your life. Concentrate on the positive things that a person does, not just the negatives. Try to understand why their behaviors "bug" you. Can you honestly share your feelings with them without attacking them? Make Lent a time to mend and forgive.
Stewardship: A Disciple's Response, USCCB, 1992
REGISTRATION OF PARISHIONERS
We are always happy to welcome new parishioners to Sacred Heart Parish and Saint Mary Parish. Please introduce yourself to a member of the parish staff and register at the rectory. Registration, the practice of stewardship, and regular participation in the Eucharist indicate that a person is an active member of the parish and is eligible to act as a godparent or sponsor. As a church community seeking to be faith-filled disciples and good stewards, the sacrifice of our time, talent and treasure are essential for the common good.
Prayer Requests
Please remember the health intention of Mark Blackie, Rod Baronner, Jack Chilcote, Brandon Conaway, Shirley Conlon, Denise Conrad, James Conrad, Kathy Corl, Dan Costlow, Ed Daniele, Joan Donnelly, Matt Dorman, Amelia Doughurty, Lois Duncan, Sam Dunio, Phyllis Hartman, Phyllis Hauser, Diane Horton, Kenny Anthony Keagy, Beth Lloyd, Cindy Lytle, Donald and Shirley McIntyre, Edmund McConnell, Elizabeth McConnell, Charles McGrain, Lori Moschat, Bev Mueller, Maureen O'Rorke, Karen Pacifico, Gail Pearson, Christoper Ruffing, Robert Ruffing, Susan Sakerak, Brian Sherbine, Laura Sny-der, Peggy Stauffer, and Ken Tromm.

If you would like to add a sick or hospitalized person to our prayer list or re-add a person, please call the rectory office, at 943-8553. Parishioners of Saint Mary are encouraged and welcome to participate. Remember, you must have the permission of the ill person/family to publish their name.