29th Sunday of Ordinary Time
October 17, 2021
LIVE THE LITURGY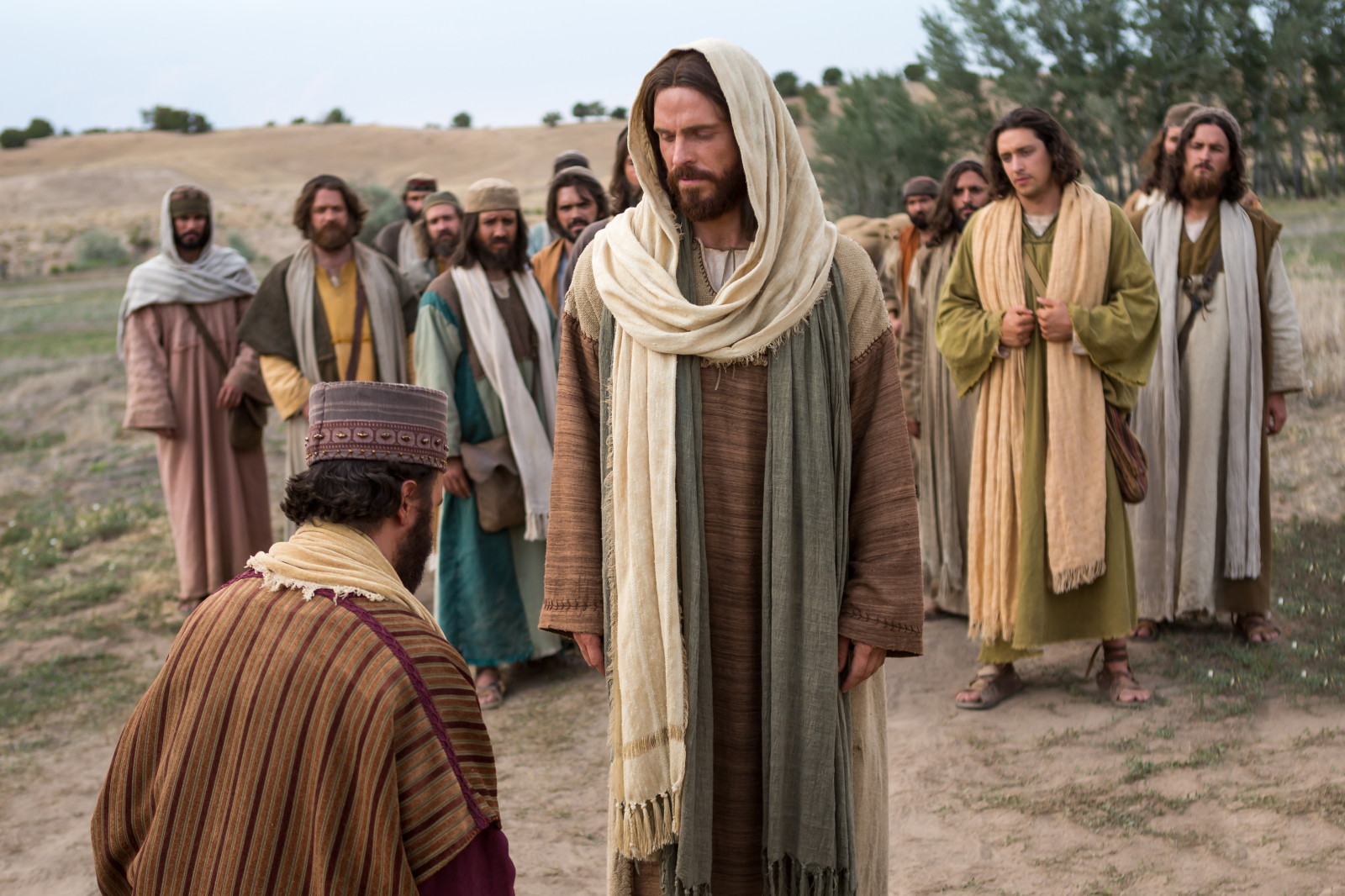 "What do you wish me to do for you?" Whether we realize it, this is a question God is always asking. It's an important question because the answer we provide will reveal a great deal about where our hearts lie. Our requests of God can often appear very noble and altruistic. They consist of requests for healing for someone in need of prayers, successful resolution of a personal conflict, assistance in overcoming disease and myriad other desires for both ourselves and others. We are especially concerned about those we love and can easily find ourselves bringing their struggles to God for a hearing in our prayer. Is that really all that prayer is about? The woman in today's Gospel, having been put in her place by Jesus, was only looking out for the wellbeing of her sons. She was doing what mothers do, protecting and securing the livelihood of her children. But she was sadly mistaken, her request was not granted. We all make this same misguided mistake from time to time. The goal of prayer is not to convince God of the worthiness of our agenda or to gain a hearing. Sometimes we believe that the more we multiply our prayers or discover the right combination of supplications that we will receive more of God's attention. That's not how it works. Even though God desires to hear, know, and be an intimate part of what is on our minds, it goes much deeper.

What we need from God is a relationship. It's a relationship that guides and immerses us in the very stuff of life and in the direction of the Gospel. This relationship sees God's kingdom and agenda, not our own, as what is most important. It builds the strength of character necessary to bring God's Gospel into a world that may not receive it with open arms. It may cause us discomfort and suffering. We are asked to heroically journey with God through suffering, hardship, ridicule, and even death! Ultimately, our desire from God must become our desire for God. It is only when this happens that the powerful words "thy will be done" will be found with sincerity and humility on our lips. Whatever God wishes becomes what we wish as we see this glorious union of wills. Our humble lives will then become powerful witnesses, and what happens to us in God's eternal kingdom is the result of his mercy. We become true servants and find ourselves discovering God's definition of success. That definition has nothing at all to do with status, income, or privilege.
Liturgical Publications, Inc
PRO-LIFE CORNER
We must never condone abortion. We must reject the term "pro-choice". We don't have the choice as a human being to end the life of another. There is no "choice" for the baby in an abortion.

RELIGIOUS EDUCATION
SHYCON scheduled for Sunday, October 24 will be done virtually this year through a zoom presentation: Students from Sacred Heart & St. Mary's who are attending the Conference are asked to arrive at St. Mary's Hall by 10:15 a.m. to check-in. The day will Include Eucharistic Adoration with Bishop Mark and should end approximately around 3:00 p.m. Students are asked to bring a brown bag lunch.
Stewardship Reflections
What's in it for me? I think we've all been guilty of looking at a situation and wondering what's in it for us. It doesn't matter if it's a particular work assignment, someone at the parish asking for help with the mission trip bake sale, or your spouse asking if you'll take over the grocery shopping this week. Often, our first reaction to one of these requests is a heavy sigh and the thought: "If I do this, what will I get?" Sometimes it surprises us to realize that the Apostles were no different. We tend to idolize these contemporaries of Christ as giants who walked with the Savior. But in reality, these individuals were merely human beings struggling to commit to the task of everyday stewardship. In the Gospels, we see glimpses of them longing for praise and affirmation. We see them jockeying for positions of power within the group of twelve. We see them expect earthly rewards like honor and admiration. We see them acting a lot like us. But in the end, we see them transformed by the grace of God. Like all the saints, their holiness stems from their commitment to their call. They stumble through, and as they stumble, they keep trusting God. They keep turning to Him. They keep asking for help. They don't give up just because they keep failing at it. We are defined by what we give when we have no hope of being reimbursed, rewarded, or recognized. The Apostles understood this, eventually, and they gave accordingly. Most of them gave their very lives. Remember, they're just like us. If they can do it, we can too
(Stewardship Reflection, Catholic Stewardship Consultants, Inc. 2021/09/13)
REGISTRATION OF PARISHIONERS
We are always happy to welcome new parishioners to Sacred Heart Parish and Saint Mary Parish. Please introduce yourself to a member of the parish staff and register at the rectory. Registration, the practice of stewardship, and regular participation in the Eucharist indicate that a person is an active member of the parish and is eligible to act as a godparent or sponsor. As a church community seeking to be faith-filled disciples and good stewards, the sacrifice of our time, talent and treasure are essential for the common good.
Prayer Requests
Please remember the health intention of Mark Blackie, Rod Baronner, Dan Bauer, John Belin, Glenn Benner, Tommy Cheslock, Jack Chilcote, Brandon Conaway, Shirley Conlon, Denise Conrad, James Conrad, Kathy Corl, Dan Costlow, John Delin, Paula Diedrich, Joan Donnelly, Matt Dorman, Amelia Doughurty, Lois Duncan, Sam Dunio, Willis Edevane, Phyllis Hartman, Phyllis Hauser, Alva Herman, Ralph Hidebrand, Diane Horton, Paulette Johns, Kenny Anthony Keagy, Sue Koehle, Lori Krug, John Leshene, Beth Lloyd, Cindy Lytle, Barbara Mat-tren, Charles McGrain, Bev Mueller, Kevin O'Rourke, Bill Orr, Karen Pacifico, Gail Pearson, Sarah Rihnovich, Brian Sherbin, Hank Sherbin, Laura Snyder, Peggy Stauffer, Alice Thiec, and Ken Tromm.

If you would like to add a sick or hospitalized person to our prayer list or re-add a person, please call the rectory office, at 943-8553. Parishioners of Saint Mary are encouraged and welcome to participate. Remember, you must have the permission of the ill person/family to publish their name.